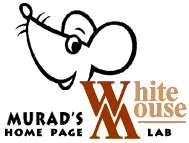 personal page with cartoons fanart
last upsated Apr 13, 2003

[How to draw] [How to color]
[Minnie Mouse Cliparts]
This page is a place for my personal cartoon related artworks. The rules which do not allow public display of artwork with copyrighted characters on well-known online galleries have forced me to create my own page. However, I respect the copyright and will immediately remove any of my artwork with a copyrighted character if requested by the owner. This is not a commercial page, so you can use and distribute any materials taken from the page freely.
There are not any erotic pictures on this page.
I know, this page has stylistic and grammar errors, because English is not my native language. Should you have any comments or suggestions, please, do not hesitate to inform me.
Personal Gallery






The samples of my art. Find full collection below.

Lola Bunny (added Apr, 13)
Lola in dress.
Dot Warner
There are lighting effects and colored environment.
Mickey and Dot
Greeting card with Mickey and Dot.
Sexy cat
Cat from PC game «Tail tale».
Tanya
Portrait of Tanya Mousekewitz.
Minnie Mouse
Minnie on the court.
Gadget and a fish
What?
Teen bunny
Colored b/w sketch of John Calcano.
Sawyer
Sawyer as Mew-lan.
Fiona
Feel free to send this valentine to your foes!
Sally
BW art. Sally Acorn wore as a starsoldier.
«Is it for me?»
Yes, Bunnie, it is for you!
One more drink?
Picture of Babs. An attempt to color in Skaven's style.
Minnie 10000
Hey, 10000 hits! Thank you, visitors!
Abigail in dress
Pencil sketch. Abigail is busy about the house.
Babs as a gym
Babs is wearing as a gym.
The Matrix parody
Minerva and Newt have got a big problem.
Lola versus Babs
The illustration of the fanfic.
Princess Sally
My own design of Sally Acorn.
Dancing Minnie
Colored official clipart with Minnie Mouse.
Young Minerva
Who could known that will she be grown up?
Minnie Mouse
This picture is drawn with digital pen.
Amazing Trio
Babs Bunny, Fifi la Fume and Shirley the Loon are on the stage! This picture looks like an «Amazing Three» sequel.
Bunnie Rabbot
The crossover of «Sonic» and «Fallout 2» PC game.
Adult Babs
Try to win! Beware, Lola, you have got serious rival!
Gadget and a sunset
Gadget somewhere in her dreams.


Babs-waitress
Babs Bunny as a waitress from AcmeCafe.
Sarah Bunny presents
She looks like original character.
Dinka mousegirl
My original character.
Minerva Mink as Sharon Stone
This line art picture was being drawn when I was impressed by both «Basic Instinct» movie and Minerva's modelsheets. Do you like that? Beware, she is animaniac!
Tammy in love
My first picture colored with a digital pen.
Portrait of Foxglove
Foxglove between day and the night.
Zunni training Sunni
Ahem… It is just a beginning, I guess.
Young Gadget
My version of young Gadget, the lovely mouse.
NIMH2
The parody on NIMH sequel.
Tanya Mousekewitz
One of the cutest mice.
Gadget-armygirl
I am in Army now!
Portrait of Gadget
Few evenings and three Fanta bottles.
Gadget in dress
Pencil sketch of young Gadget.
Gadget and Hassey
A pencil sketch of Gadget and Hassey, the elf female. She is my original character.
Anime Gadget
Don't be afraid! It is my experiment.
Gadget and Geegaw
We will fly together someday!
Adult Gadget
My favorite mouse became older but still remains beautiful. Colored by Totoro Sensei.
Fifi
This picture is based on very popular screenshot. It was my experiment with shading gradients.
Tanya with bouquets
My first sketch of Tanya.
Tanya and Fievel
Original drawing.
Dancing Tanya
Combination of pencil drawing and the rendered background.
Cassandra
Picture is based on a screenshot. I like your antennas, Dotty!
DarkWing Duck
This is my version of DarkWing Duck's title dedicated to the Russian TV channel. It was one of the best Russian dub with an excellent song.
Contacts

My E-Mail address is
wmlab@azdata.net
Name: Murad Ismailov
ICQ: 92138051
Language: English or Russian


Original location of this page is
http://victorian.fortunecity.com/stoker/204/
This page is designed with simple text editor. HTML code of the page is not HTML4 compliant, but tested in IE 6.0 and should be readable.

View My Guestbook
Sign My Guestbook


Copyright © 1998-2002